Over the past few months, food delivery firms have exploded in popularity. Their popularity increased even more with COVID's pandemic restrictions.
Numerous meal delivery firms operate globally, but this article will examine the Glovo business model and how a meal delivery startup, Glovo, has grown to enormous popularity in less than five years.
Glovo is an online courier that delivers everything from pharmaceuticals to foods to consumers who use their app.
Glovo earns money through commissions on orders, delivery fees, subscription fees, and profits from its Q-Commerce service.
Glovo was founded in 2015 and has overgrown to become a prominent player in the online delivery market. There are approximately 3.5 million users across 20 countries that the company serves.
Oscar Pierre and Sacha Michaud founded Glovo in 2015 as a method to "uberize" local services. Glovo generates revenue through delivery fees, mini-supermarkets, and fulfillment facilities operated by Glovo in collaboration with grocery store operators and dark kitchens, enabling restaurants to increase their capacity.
What is Glovo?
Glovo is a business that provides online food and shopping delivery from Barcelona, Spain. Customers can purchase a variety of items, including groceries, alcohol, prescriptions, and food from Glovo.
Using the application, users can get their daily needs within a timely and cost-effective manner.
Oscar Pierre and Sacha Michaud co-founded Glovo in 2015. Based on data from the company's official website, the business provides on-demand delivery services in 21 countries through a network of 59,500 active couriers, 7.4 million active clients, and around 1.9 million employees.
Due to this, the company works with small businesses and some of the world's largest brands and retailers, including McDonald's, Carrefour, and Papa John's.
Glovo also owns and manages a kitchen (called Cookroom) that other restaurants can use and several fulfillment centers (called Darkroom). Additionally, shoppers can use the platform to send things to a family member or friend.
Glovo works in collaboration with independent contractors (known as couriers) to fulfill those orders.
The platform requires that couriers have their own vehicle (a bike, motorcycle, or automobile) and a mobile phone (for accepting orders).
Additionally, they must be at least 18 years old. Over 57,000 couriers work for the platform now.
Glovo offers its most loyal customers a monthly membership club that provides discounted delivery and a variety of additional benefits.
You can access Glovo either through its website or via one of its mobile apps which is available for both Android and iOS devices.
Glovo plans to leverage technology to optimize its marketing approach, showing its deep commitment to developing the platform for a superior customer experience.
Glovo Business Model
Glovo Business Model enables customers to purchase, pick up, or receive any product online and get it delivered in less than sixty minutes. Freelance couriers deliver customers' orders.
Glovo delivers its customers' needs quickly and affordably through a variety of product categories such as restaurants, snacks, pharmacy supplies, gifts, and marketplaces.
Once a customer places an order, the embedded geolocation feature of the software allows them to track the delivery in real-time.
The software also functions as a courier, transporting customers' purchases or any other documents to their desired location.
Glovo follows a shared economy philosophy which means that it benefits all of its stakeholders. Glovo's business partners include:
Ecommerce Businesses
Glovo delivers express packages to businesses via its network. This service is available to all eCommerce businesses that want to partner with Glovo. As a result, Glovo may increase sales for them by facilitating product delivery.
Physical Shops
Glovo's partner network allows businesses such as physical stores to expand their reach and increase sales.
Service Partners
There are many new job opportunities available for individuals looking for part-time or freelance work with Glovo. Employees may pursue it as a way to generate extra income outside of traditional employment. In addition, employees have the freedom to set their own pace because this position is a freelance opportunity.
How Does Glovo Work?
Glovo prides itself on providing a simple, friendly experience to its customers, as the customer is the most critical stakeholder in every successful business model.
Below are some steps to help you understand "how Glovo works." or "how to place an order with Glovo?"
Step 1: Download Glovo App or Visit to Glovo Website
Users need to download the Glovo app from Google Play/App Store or visit the Glovo website before placing their order.
Step 2: Register yourself on Glovo
Glovo requires the user to create an account first. Customers are required to complete this step by logging into their Glovo app or website using their email address, first and last name, and password.
Step 3: Add Payment Option
Next, the user needs to go to the "manage payment methods" section and add his or her preferred debit/credit card for payment.
Step 4: Add Your Delivery Address
The user is then prompted to provide his or her shipping address on the app's main screen following the configuration of payment methods.
Step 5: Add your Items to Cart
Next, the app allows users to purchase desired items from its partner restaurants and businesses.
Step 6: Order Accepted
The user needs to complete a few extra steps after placing the order. Once completed, the item will be accepted and delivered within an average of 28 minutes by a courier.
Step 7: Delivery of your Order
Customers can track their delivery in real-time using an additional feature of the Glovo app, and the customer order will be delivered within minutes.
Step 8: Review and Rating
The consumer is asked to rate and comment on the experience after they receive the package.
How Does Glovo Make Money?
Glovo earns money through commissions on orders, delivery fees, subscription fees, and profits from its Q-Commerce service.
According to 2019 sources, delivery fees range between 22-30 percent of the value of the food being delivered to the consumer. As a result, partners will contribute a share of their delivery order revenues to Glovo.
The Glovo business model is based on continual capital raising (to combat local competition), courier supply, and, to a lesser extent, customer satisfaction. As a result, it establishes itself as the de facto market leader in the cities it operates in.
The importance of scale is evident here. The more partners and couriers it has, the more quickly orders can be fulfilled (while satisfying customer requirements).
Furthermore, people who move between cities are more likely to use established services than try out new ones.
Let us understand every revenue sources of Glovo in detail:
Commissions on Orders
Glovo receives a percentage commission from the fulfillment partner when you place an order with them.
According to The Guardian, the commission is about 35%. In other words, Glovo retains about $3.5 from an order of $10.
However, the exact fee varies depending on the agreement Glovo and the partner have reached. For instance, global chains such as McDonald's will almost certainly pay significantly less since they a) have the requisite negotiation leverage and b) run low-margin businesses (paying Glovo 35 percent would mean that those orders would become unprofitable).
Commissions are essentially an admission ticket for the millions of users on the platform. Glovo will also manage payment processing and fulfillment on behalf of its partners. Local businesses, especially small ones, often lack the financial resources to operate their own delivery fleet.
It is not unusual for the sector to charge commissions. For example, the two most prominent online grocery delivery services, Postmates and Instacart, use similar concepts.
Delivery Fees
Grovo charges a shipping fee along with the commission paid by the partner. So essentially, the delivery charge is used to cover the courier costs (i.e., the fees charged by the courier).
Moreover, the consumer must pay delivery fees to have their product delivered. Delivery charges vary based on location, distance, and the speed at which the consumer wants to receive the item.
The delivery cost is primarily determined by the distance between the restaurant and the customer and the market itself.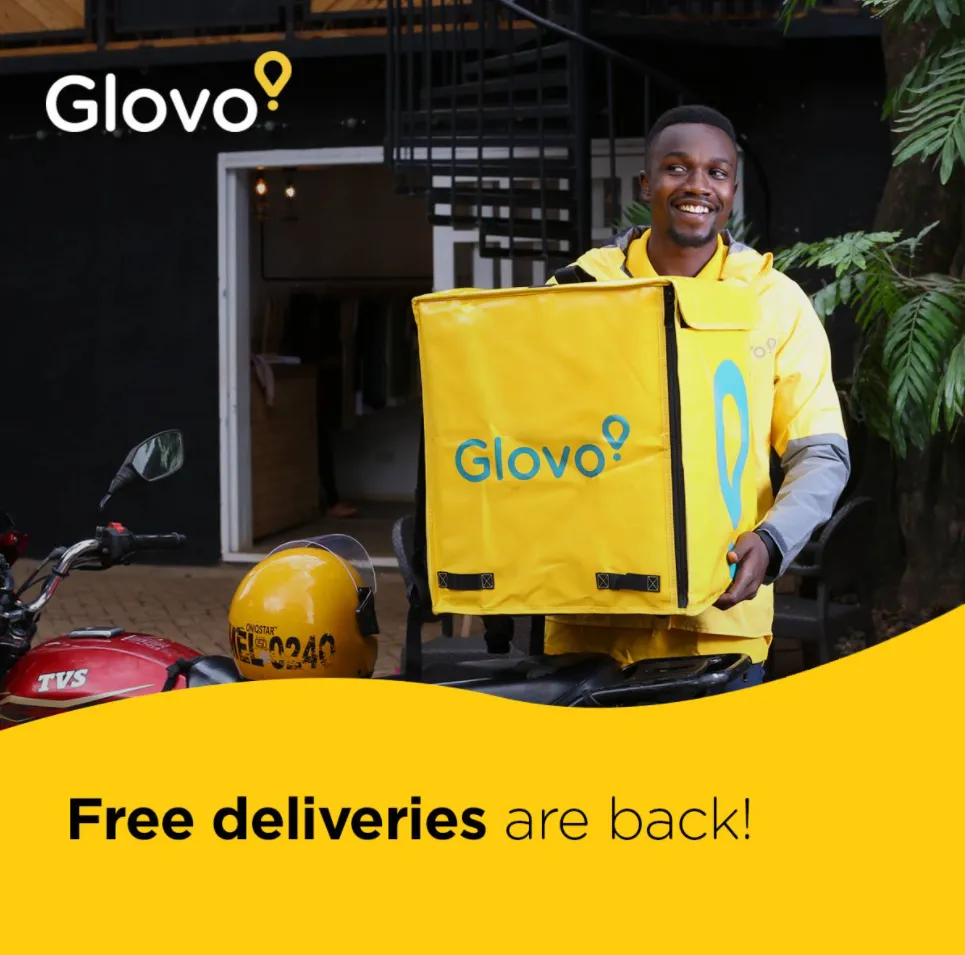 In most cases, it costs between $1.50 and $5. The average delivery charge in Europe is about 1.90€.
Subscriptions Fees charged by Glovo
The Glovo Prime membership club was introduced in 2018 known as Glovo Prime. Subscribers receive several benefits with this subscription, which costs about $5 each month with a Glovo premium subscription.
As a first step, delivery costs will be waived when orders reach a specific value (€10 in Spain, for example). Customers will also receive a variety of discounts.
There are many ways in which subscriptions benefit internet delivery platforms. These can be lucrative revenue streams on their own. For example, in 2020, DoorDash earned over $600 million solely from subscriptions!
A membership also encourages customers to make additional purchases to recoup their small monthly expenditures. This not only increases client loyalty but also leads to increased sales.
The higher value of these consumers can be leveraged by delivery services to attract new partners, such as luxury restaurants or premium supermarkets.
Q-Commerce Revenue
Glovo began selling its own supermarket products as a way to diversify its business.
This will be a result of the company opening fulfillment centers of its own. Pickers assist in the selection of products at these small warehouses, which can accommodate thousands of items.
Public access to these establishments is not available. Instead, they are staffed with people who pick up, purchase, and deliver grocery purchases for customers 24 hours a day.
Glovo thereby maintains complete control over the commodities available to its clients.
Since these stores are a relatively new concept, only a few are in Madrid and Barcelona. The company plans to expand its fast delivery service by taking inspiration from McDonald's drive-thrus. The pickers must select a client order before the courier collects it.
Glovo operates supermarkets under the SuperGlovo brand as fulfillment centers for grocery store chains.
Glovo purchases most of its products from manufacturers and distributors. Once it sells the goods for a higher price than the one paid for them, it profits.
Many startups and fast-growing businesses have adopted a similar concept. Dija, GoPuff, Gorillas, and Weezy are a few notable examples.
Glovo also focuses on everyday home items in order to increase revenue in a largely undeveloped market. Bread, milk, cereal, and water are included in this category.
Dark Kitchens
Glovo also works with local eateries that have reached capacity. Restaurants can rent one of seven dark kitchens located throughout Europe, increasing their production and food sales.
Glovo wants to acquire greater control over the meal delivery process and charge appropriately.
Success Story of Glovo
Glovo was founded in 2015 by Oscar Pierre (CEO) and Sacha Michaud in Barcelona, Spain.
Glovo's CEO, Michaud, has long been an entrepreneur and business executive. He founded Glovo in his forties.
Michael founded a software development company in the mid-1990s after teaching himself to code. He then founded LatinRed, the Spanish-language equivalent of Yahoo, a few years later.
StarMedia acquired LatinRed just before the tech bubble burst in 1999. Michaud spent the next 15 years working for telecom provider Wanadoo and sports betting company Betfair.
Pierre, on the other hand, had just graduated from college when he co-founded Glovo. After earning a master's degree in aerospace engineering from Georgia Tech and interning at Airbus, he founded his second company.
He created Zikkimo, a donation and sponsorship site, during his university years. He then founded LoveItLocal.es, a website devoted to promoting Spanish artisan enterprises.
These concepts failed to gain traction, which is a pity. The spark that took a flight was, however, his creativity and imagination.
As a Georgia Tech student, he observed firsthand how businesses like Postmates revolutionized convenience for average consumers.
When Pierre returned from the United States, he began to develop the idea that Glovo would eventually occur. A few months earlier, Michael had resigned from Betfair to explore new businesses.
One of his mutual investors introduced him to Pierre, who had just raised his first seed round for Glovo and was 22 years old. The two quickly clicked and decided to work together on the business.
Due to the lack of coding skills, the co-founders engaged a Russian agency to build the app's initial version, which launched in February 2015. As a result, Glovo was first only available in the city of Barcelona.
Glovo thrived primarily through word-of-mouth and excellent press coverage during those early years. This did not stop the business from seeking feedback.
There was no formal agreement between Glovo and the restaurants and stores that it delivered to.
After raising its first significant round of funding in December 2015, the team was led by Antai Ventures, Cube Investments, and a group of business angels to raise €2 million.
The Glovo team launched its services in selected locations across Spain, Italy, and France as soon as they procured the necessary financing.
Glovo made a point of establishing a local operations team to handle riders and register partners whenever it launched into a new city.
Additionally, it ensured that the markets into which it grew were not very competitive.
The company opted not to launch in the United States or the United Kingdom but instead in Chile, Georgia, and Turkey.
Based on the team's fundamental thinking, Glovo can only expand if it becomes the de-facto market leader (or at least a close second).
In 2017, the company's expansion stumbled upon its first obstacle. Glovo's founding team received more than 100 rejections while seeking funding for its Series B round of funding, although the company was already well established.
Venture-backed companies such as Uber and Airbnb experienced widespread public outcry around the same time, and they lost hundreds of millions of dollars in the process.
These rippling effects seemed to have ended by 2018. Glovo raised 115 million euros in its Series C fundraising round in July 2018 to support its presence in 61 locations (17 countries).
Furthermore, it began to experience growing pains that come with becoming a large-scale company.
After a €150 million funding round in April 2019, the company said it would cease operations in Chile and Egypt (after a deal with its shareholder company, Delivery Hero).
At the very least, it turned out that the latter was a little more challenging than expected. Glovo returned to Egypt after being shut down due to a violation of local competition laws a month ago.
Glovo faced public outrage and protests after one of its couriers was killed in a car accident a few weeks before the court ruling.
A majority of the protesters, who were couriers themselves, complained about its lax safety measures.
A judge in Buenos Aires has barred delivery platforms, including Glovo, from operating due to safety concerns. Glovo worker Ernesto Floridia, 63, was struck by an automobile while working.
Glovo's support team immediately notified Floridia that he would not be able to relocate. The representative requested that he take a picture of the food so it could be canceled.
Although the individual was promptly laid off, the damage had already been done.
Glovo's stock continued to rise despite the outcry. In July 2019, the company established a relationship with the French grocery company Carrefour.
In addition, it acquired PizzaPortal for $39 million at the end of 2019 (and opened a digital center in Warsaw) and sushi company Instamaki.
Deliveroo and Uber, both located in London, were rumored to be considering acquiring Glovo. However, Glovo instead plans to raise another significant round of funding (Series E) of €150 million in December 2019.
Glovo reached unicorn status for only the second time (after Cabify) as a privately held firm valued at over $1 billion.
Although it appears a few caveats accompanied the fundraising round. Glovo announced in January 2020 it would leave four markets, including Turkey, Egypt, Uruguay, and Puerto Rico.
A pandemic in the Coronavirus family led to the temporary layoffs of 25% of the company's staff in March 2020. In addition, Several marketplaces in which it operated were popular tourist attractions, which were subsequently affected by the pandemic.
However, orders quickly increased to record levels. Almost all of Glovo's markets became operationally profitable as a result of stay-at-home orders.
Glovo has decided to cease operations in Latin America despite the overall recovery. Delivery Hero acquired the company in September 2020 for €230 million (of which €60 million were performance-based incentives), covering eight markets (Peru, Ecuador, Costa Rica, Honduras, Guatemala, Argentina, Panama, and the Dominican Republic).
Glovo began operating in Moldova, Kyrgyzstan, and Uganda simultaneously.
The company had its most prosperous year regardless of the sales. Glovo's revenue increased by more than double during that time.
Glovo has changed its focus to Q-Commerce (short for Quick Commerce), its grocery market vertical driven by local fulfillment centers, as it faces competition from new entrants like Berlin-based Gorillas. Glovo raised €100 million in January and €450 million in March 2021.
Glovo, on the other hand, would cease to exist without facing challenges. A hacker gained access to the firm's servers in May 2021 and stole vital customer information.
Spain enacted new regulations requiring delivery platforms to hire full-time drivers (along with benefits). The law is scheduled to take effect in August 2021.
Glovo has over 3.5 million consumers and collaborates with 57,000 couriers and 74,000 businesses. Additionally, the company now employs approximately 2,000 people.
Who are the Investors of Glovo?
Glovo has successfully raised $634.5 million of the total investment amount through four acquisitions and a total of 27 investors since its inception (in 2015). (According to Crunchbase).
In addition to receiving investment from several well-known investors, including Idinvest Partners, Korelya Capital, Drake Enterprise, and The Drake Group, the company also received significant funding from Mubadala Capital, Lakestar, and Stoneweg.
Stoneweg and Korelya Capital have recently invested in Glovo. Last month, the company secured a €100 million investment from Swiss real estate company Stoneweg.
What is the Funding, Valuation, and Revenue of Glovo?
Glovo has raised a total of $1.2 billion in venture capital funding over 12 rounds, according to Crunchbase.
Deliver Hero, Luxor Capital Group, Rakuten, Entrée Capital, Idinvest Partners, GR Capital, Amrest, and Drake Enterprises are a few notable investors.
Glovo raised around $527 million in its most significant investment round to date in March 2021. Glovo was valued at $2.34 billion in that round, according to The Wall Street Journal.
As a privately held company, Glovo has no obligation to disclose revenue data. However, Reuters reports that the company expects to triple its sales in 2020. Glovo will disclose its sales data as part of the filing process, which will occur if the company decides to go public.
Also check out, The BlockFi Business Model.
Key Takeaways from Glovo Business Model
GLOVOO is an on-demand courier company based in Spain. The company is best known for delivering restaurant food, but it also delivers clothing, pharmacy items, and jewelry.
Glovo charges its customers a delivery fee and gets a 22-30% commission from its partners. The corporation also pays the courier a percentage of this commission based on the distance traveled.
Glovo also plans to build supermarket fulfillment centers. Pickers collect and deliver ordinary household items 24 hours a day from these stores.
Additionally, Glovo earns money by renting kitchen space to restaurants in need of more space.
If you enjoyed reading this article, also read How Does Ripple Make Money?