xCraft presented their drone X PulseOne, which is considered as the future of uncrewed vehicles (UAV) was presented on Shark Tank Episode 5, Season 7.
xCraft is a company that manufactures different kinds of drones and has seen a significant rise in their customer base and even have advanced products over time.
X PlusOne, manufactured by xCraft, is a drone operated by remote control and can fly up to an altitude of 10,000 feet and has a maximum speed of 60 MPH.
Also, the X PlusOne is mounted with a drone camera to help you record super-fast flying videos. The xCraft drone has a total flight time of 12-22 minutes. However, the flight time reduces the faster you go.
Let us see how the Shark Tank presentation of xCraft goes and whether they get a deal from Sharks or not.
What is xCraft?
xCraft is a drone manufacturer company that specializes in designing and developing uncrewed aerial systems (UAC).
The goal of xCraft is to bring innovation to the drone industry by introducing small, high-end, and powerful drones to make drones commercial equipment.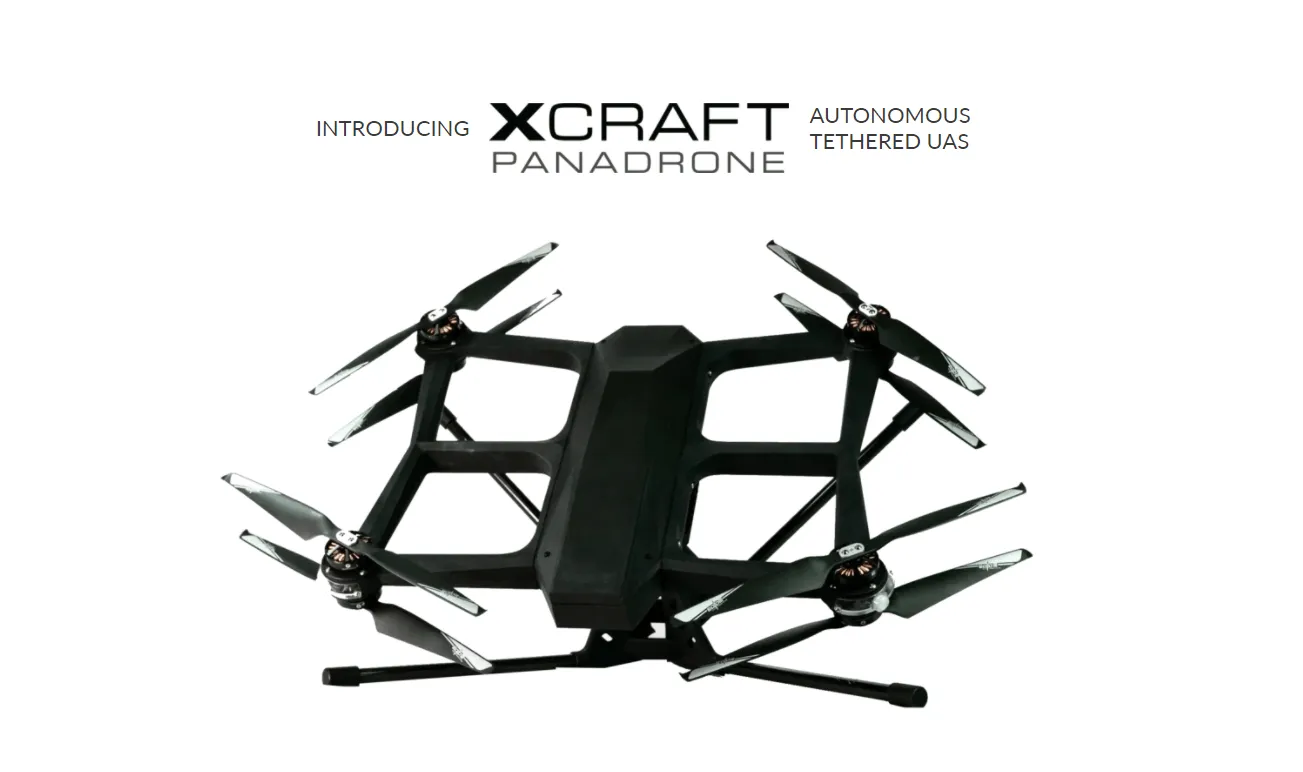 Who is the Founder of xCraft?
JD Claridge, an aerospace engineer, and his partner Charles Manning, a software developer, are the founders of xCraft.
Currently, Charles serves as the Director of the xCraft, while JD is the CEO responsible for the day-to-day operation of xCraft.
JD Claridge and Charles Manning founded xCraft in 2014 after meeting and bonding over their shared love for business and aviation.
The two recognized that drones were growing in popularity, and they were looking for ways to incorporate them into their daily lives. A Kickstarter campaign successfully crowdfunded the first product, X PlusOne, produced by the pair.
XCraft's Kickstarter campaign was a huge success, raising almost 300 percent of the initial funding goal. The following year, in 2015, they decided it was time to take xCraft to Shark Tank.
xCraft Before Shark Tank
JD Claridge and Charles Manning founded xCraft in 2014 with a joint interest in the drone industry.
The drone industry has been growing over time with the increased interest of people in drones and flying objects.
The duo developed their first drone X PlusOne, and marketed it well. However, the lack of funding took them to Kickstarter to raise funds for xCraft mass production and distribution.
The Kickstarter campaign of xCraft was highly successful, and it generated more than 300% of the initial amount they expected.
However, the Kickstarter campaign was not enough for them to start mass scaling of xCraft. Hence, they decided to take xCraft to Shark Tank to get additional fundings and produce mass manufacturing of Craft.
Let us see how their presentation of xCraft goes and whether sharks seem interested in xCraft or not.
Charles and JD will need additional funding to launch new creative products and increase drones in a range of consumer applications.
How Was The Shark Tank Pitch Of xCraft?
The founders xCraft JD and Charles reached Shark Tank seeking $500K for a 20% stake in their X PlusOne xCraft drone.
The founder duo started their presentation by informing sharks about the boom and trend of flying and witnessing the aviation industry.
They designed an xCraft drone that could fly up to the speed of 60 MPH and up to 10,000 feet. They also displayed the parts and equipment used to manufacture the xCraft drone.
Furthermore, they explained the working mechanism of xCraft drones so that the Sharks could get a better overview of their product.
The sharks asked them what the xCraft drone's manufacturing cost was and how much money was invested in designing and developing a single drone.
JD informed the Sharks that a single drone manufacturing costs only $400, and the retail price of xCraft drone is $1899.
The sharks were quite impressed and seemed interested in the xCraft drone. However, before they could talk about investment, the JD and Charles duo presented them with another product.
After the initial pitch of the xCraft drone, the founders' duo showcased the phone drone, enabling a smartphone to fly. This phone drone makes use of sensors of smartphones and costs less than $100 to manufacture.
The funders of xCraft plan to sell the Phone drone at a retail price of $100. The sharks are highly impressed and interested in the offerings of xCraft founders.
Daymond John questions JD and Charles what their aim to reach out to Shark Tank was. JD and Charles say that they are seeking $250K to manufacture phone drones and $250K to increase the inventory of xCraft.
Before Daymond John could say anything, Kevin Offered $750K for a 25% stake in xCraft. To counter Kevin's offer, Daymond makes an offer of $1 million for 25% in xCraft.
After listening to Daymond's offering, Kevin also matches the same, whereas Lori offers $1 million for a 20% stake in xCraft.
JD and Charles were confused seeing every shark offering and were unable to decide anything. Hence, they request sharks to give them some time.
While JD and Charles discuss whose offer to accept, Robert proposes that all sharks could go with an investment of $300K for a 5% stake in xCraft. Luckily, every shark agrees with Robert.
When JD and Charles return, the sharks offer them $1.5million for a 5% stake for every shark divided equally, making the final offering of $1.5 million for a 25% stake in xCraft.
Final Deal: An investment of $300K for 5% of xCraft from every shark, making it $1.5 million for a 25% stake in xCraft.
Did xCraft get a deal on Shark Tank?
Yes, xCraft was able to secure a deal of $300K for a 5% stake in xCraft, with every shark making a total of $1.5 million for a 25% stake in xCraft.
What Happened to xCraft After Shark Tank?
The sharks never closed the deal with the founders of xCraft. However, the popularity of xCraft boomed after shark tank aired on television.
The website of xCraft crashed as soon as the episode aired on television. JD and Charles started a Kickstarter campaign to started their Phone Drone project and generated over $170K, reaching sky high above their initial goal of $100K.
The company went on operating smoothly, introduced various new models of drones, and even raised $1,068,687.08 on StartEngine in 2018.
GameDay Couture Shark Tank Update
Is xCraft Still in Business?
Yes, xCraft is still in business and has been focused on designing and developing various new models of drones for commercial purposes.
xCraft mission is to design drones that serve enterprises and military clients in the defense, energy, and security sectors as of October 2021.
What is the Sales, Valuation, and Revenue of xCraft?
xCraft was able to secure investment from different venture capitalist firms. Some of the well-known firms that invested in xCraft are Meyer Equity, Mountain Man Ventures, and the StartEngine campaign, which raised $1.1 million in funding.
Skinny Mirror Shark Tank Update
xCraft Shark Tank Update
xCraft has seen many developments after appearing on Shark Tank. They also encountered a mixup of order numbers as they used three different platforms (Kickstarter, IndieGoGo, and their website) simultaneously.
They saw a steep rise in the business of xCraft and new orders as people were so much interested in getting a drone.
The founders of xCraft soon set up a team for the management and production of xCraft, and they started selling their drones in the summer of 2016.