Scientist Mark Sullivan from San Antonio, Texas, invented a device that harnesses the spinning of the earth's axis to produce cheap, renewable energy and desalinate salty water simultaneously. 
Sullivan claims that his Sullivan Generator is capable of producing gold as well. Sullivan pitched his 100-foot-tall generator on Shark Tank in 2012 and was laughed off the show.
In a memorable exchange, Kevin "Mr. Wonderful" O'Leary asked Sullivan how long he would be "visiting earth."
Inventor Sullivan claimed to have designed a generator that generated electricity from the earth's rotation called "The Sullivan Generator." 
MENSA Society member said Coriolis Effect would spin the generator, generating free energy and gold as a waste product.
What is Sullivan Generator?
Sullivan Generator is a theoretical design proposal for a generator that produces natural and free energy.
It will use only the rotation of the earth to accomplish this. The concept, if possible, would cheer the perpetually somber Greta Thunberg!
The effect of Coriolis is the cause of the spinning action of the generator. It has another byproduct: the creation of gold.
The process could also turn ocean water into clean drinking water in the industrial process.
| | |
| --- | --- |
| Company Name | Sullivan Generator |
| Founder | Mark Sullivan |
| Product | Electric Generator That Produces Renewable Energy And Desalinates Brackish Water Using Earth's Spin |
| Investment Seeking | $1,000,000 For 10% equity in Sullivan Generator |
| Final Deal | No Deal |
| Shark | No Shark |
| Episode | Episode 11 Season 3 |
| Business Status | Unknown |
| Website | Visit Website |
Who Is The Founder Of Sullivan Generator?
Mark Sullivan is the inventor and founder of the Sullivan Generator, who built a gadget that has the potential to revolutionize the world as we know, it, or it is pure science fiction that should never have been on the Shark Tank Show. 
Mark asserts that the Sullivan Generator can harness natural energy generated by the earth's rotation.
Mr. Sullivan has not made any additional public appearances for MENSA since speaking at a seminar in July 2012.
He has obtained 36 patents for the generator and collects donations via PayPal to help fund its development.
Mark Sullivan is a self-taught inventor who claims to have created over 1000 unique inventions, some of which earn him royalties. One such device is the Sullivan Generator.
If successful, it has the potential to be a game-changer and even change the planet. The key is a decrease in our reliance on ozone- and climate-damaging coal for electricity production.
Mark's first goal was to manufacture 200 generators, all of which would be remotely operated.
He believed that he could have all 200 generators functioning in nine months with adequate finance.
Sullivan Generator Before Shark Tank
Mark Sullivan believes he has a revolutionary notion that can alter the course of human history.
He hopes to pitch to the Sharks on ABC's Shark Tank a generator capable of harvesting energy from the Earth's rotation.
That sounds somewhat implausible, doesn't it? However, the lunacy does not end there.
Sullivan is a visionary, and he believes that in addition to harvesting energy, the Sullivan Generator will provide two extremely valuable by-products.
This innovative generator will produce potable water from salty ocean water and gather valuable minerals such as manganese and gold. 
This may seem like a pipe dream, but Mark is convinced that this product is well worth investing in.
Of course, this would require an enormous sum of money and many business ties to get started.
Sullivan has accomplished some remarkable things on his own, such as developing the design for this generator and securing the necessary patents to prevent it from being invented first.
It is still limited to what he can accomplish alone. He felt that the Sharks would recognize the potential in this product and reached out to them.
How Was The Shark Tank Pitch Of Sullivan Generator?
Sullivan represents himself as an inventor who has created more than 1000 innovations.
He then offers them a $1 million offer for a 10% stake in Sullivan generator as a way to soften the sharks.
Then he goes straight in to explain that it is a generator that reaps energy from the Earth's natural rotation.
It takes saltwater from the ocean and leaves behind all minerals filtered from the ocean after processing.
The water vapor flows to the generator and is collected in a vortex chamber. What happens next is the effect of Coriolis. 
It produces a hurricane in the vortex chamber by spinning the water quickly around. The force causes the turbines to spin, and the power is harnessed.
The Sharks learn that manganese and gold are the generator's mineral byproducts after Sullivan explains how the generator operates. 
A gold product would attract sharks' attention, as they are naturally interested in learning more about it. 
And according to Sullivan, the gold collection might be expected to amount to $97 billion. The Sharks seem to be very pleased about this.
Mark plans to build 200 generators controlled by the internet, totaling at least 200 units. What he needs now is their assistance in developing technology that could change the way we live.
However, Kevin O'Leary is first to chuckle before saying more and asks Mark, "how long are you visiting Earth?."
Mark Cuban doesn't spend much time on the important questions, so everyone in the room is laughing.
Like any sensible investor, he asks himself what his background of Sullivan looks like. He holds degrees in biochemistry and physics. 
He has been working on a Sullivan Generator for some years now, so he has plenty of time to review and review all the mathematics and physics behind it.
Sullivan has a mockup of what the vortex chamber might look like inside the generator simply so that the sharks have an idea behind the scenes. 
However, Daymond John becomes discouraged when he hears it in technical terms. 
John said that he didn't know what Sullivan stated and decided not to invest because of his inexperience with highly technical topics.
As Robert Herjavec continues to ask questions to ensure that he understands what is going on correctly, he decides to ask a few more questions.
In theory, gold and manganese are left behind by the generator and after natural hurricanes, assuming they are by-products of the generator.
Sullivan verifies this concept and claims that 1.500 tons of gold might be harvested per 1 cubic mile of saline water.
However, if you had time to contemplate, 1 cubic mile of saltwater is an unbelievable quantity of water. But Sullivan wants to rectify this by 100 feet tall for his generator.
When he came to the Sharks, he asked how long it would take him to create this generator with the cash. He says they should be operating in 9 months. 
This time estimate, Mark Cuban doesn't trust at all. There is only something about the whole idea, and he thinks it's too dangerous for him to invest.
That leaves 3 sharks in, and they all appear to want to hear more about Sullivan's other innovations.
He tells them he receives royalty in artificial hearts because he created them and works in fashion and music. Sullivan's bizarre behavior makes everyone chuckle, as everyone thinks he is odd.
Herjavec decided to ask what type of gold money they might earn if he gave him an investment of $50k instead of $1 million.
Before Barbara Corcoran interrupts, he just has a few minutes to speak to declare that she would not invest.
This surprises him, but what's even more startling is that O'Leary chooses to follow him. He considers the technology extremely fascinating here, but it doesn't worth the danger. 
And Herjavec also decides not to give up any money since the choice by O'Leary appears to be a bit too far. Although he must walk empty-handed away from the Shark Tank, Sullivan promises them his quest will not be over. 
The Sullivan generator could change the world if given more time and persuasiveness.
Final Deal: No deal between Sullivan Generator and Sharks.
Sullivan Generator Shark Tank Update
Even though Mark led you to believe he was a bizarre scientist on TV, there is no doubt that he is a brilliant man with a passion for invention and forward-looking ideas.
The Sullivan Generator is little known, so one can only assume that he failed to attract investors. However, this does not necessarily mean that Sullivan was a failure.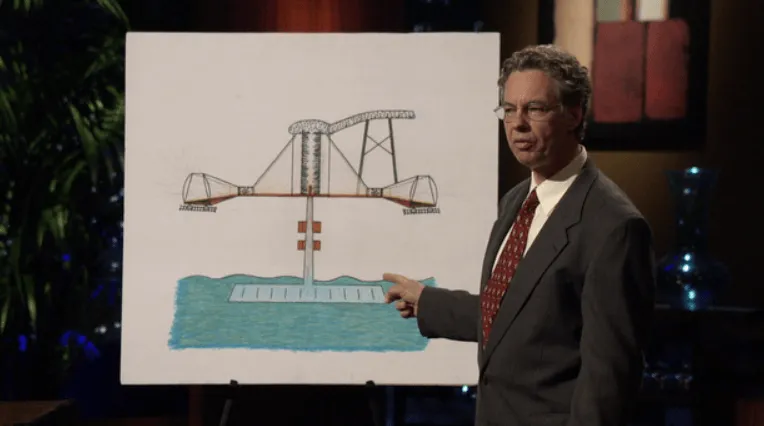 He already has many accomplishments that make him a man worth remembering. If you'd want to learn more about Mark and his work, you may visit his website at http://marksullivanresearch.com/. 
Even though the Sullivan Generator remains his most cited invention on his website, it seems rational to want to continue working on an invention that could benefit humanity and the entire world.
Did Sullivan Generator Get a Deal On Shark Tank?
Mark Sullivan presented Sullivan Generator on Shark Tank Season 3 Episode 11, seeking $1 million for a 10% stake (a $10 million valuation) to help bring his energy breakthrough to life.
Regrettably for him (and maybe for the rest of the world), the Sharks did not bite, and Mark exited the Shark Tank empty-handed.
What Happened To Sullivan Generator After Shark Tank?
Mark Sullivan has not been able to secure investors following his appearance on the show.
He addressed the South Texas Mensa Society in July 2012 but has made no other public appearances.
Despite Sullivan being educated, we have not found any credible sources that substantiate the Generator's usefulness. 
There appears to be a high probability that the energy required to create an advanced Coriolis Effect would exceed the Generator's output.
Mr. Sullivan appears to correct one point: "This is a nation of possibility and creativity, and creators like me are what will preserve America."
As of September 2021, Mark Sullivan Generator remains one of the weirdest Shark Tank pitches ever.
Is Sullivan Generator Still In Business?
However, it appears Mark's generator design has been dismissed as unworkable, and he has been unable to secure any meaningful financing to assist with future development.
However, Mark maintains a website, http://marksullivanresearch.com/, on which he lists his several innovations, including the generator. 
He is soliciting funding for additional research from interested investors. A very intelligent individual; I wish him the best of luck.