TikTok Business Model | How Does TikTok Make Money?
If you're a teen or tween, particularly a kid, then chances are you're a TikToker – someone who regularly uses the video-based social network TikTok.
As is the case with most social media platforms, TikTok is well-suited for influencer marketing, and many of the site's more developed users make a living on the platform.
TikTok has taken the social media landscape by storm in less than three years since its launch in 2017.
TikTok has surpassed 1.9 billion lifetime app downloads and approximately 800 million monthly active users to become the seventh most downloaded smartphone app of the decade, from 2010 to 2019.
TikTok's growth has been so rapid that Facebook, the incumbent social media firm, launched its own short-video app Lasso in November 2018 in the United States.
However, Lasso was downloaded by just 70,000 US users within four months of its launch, compared to approximately 40 million users for TikTok.
Therefore, how did TikTok become an internet phenomenon, and what is the business model behind it?
1. What is TikTok?
TikTok is among the popular social media app that allows users to make, watch, and share 15-second video clips using their smartphones.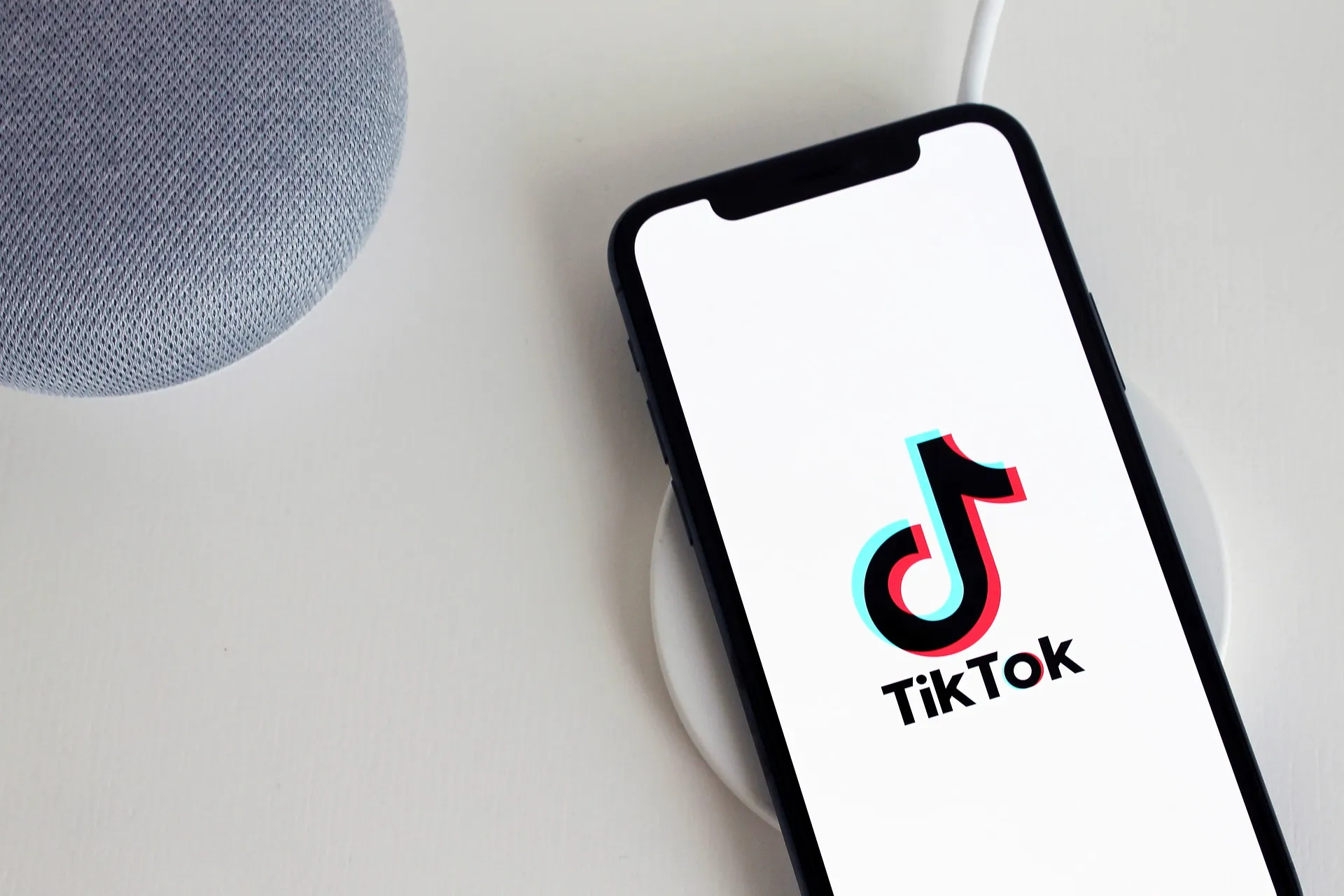 From addictive short videos set to background music to sound effects, filters, and custom stickers, the app is known for its high levels of engagement. Split-screen video duets with other users in different locations are also possible.
TikTok was founded in 2016 by ByteDance, the world's most valuable startup, and has since joined the ranks of social media giants like Facebook, Instagram, and Snapchat.
According to Sensor Tower, the Chinese-owned social app had over 315 million installs across Google Play and the App Store in the first quarter of 2020. TikTok is available in 150 markets and 75 languages right now.
2. Success Story of TikTok
We all know TikTok is a short-video app popular among teenagers worldwide, but it didn't start that way.
It all started with the app name Douyin, which was introduced to the Chinese market by Beijing-based company ByteDance in 2016.
ByteDance, a Chinese company that owns several other popular networking apps, was founded in 2012 by CEO Zhang Yiming, a former Microsoft engineer and serial entrepreneur, and is similar to Facebook.
Douyin reached 100 million users just a year after its launch, and in 2017, it launched iOS and Android versions in international markets under the new name TikTok.
TikTok quickly surpassed 500 million global active users and soared to the top of the charts in several Asian markets.
In 2018, TikTok was the most downloaded non-gaming app in Thailand, ranking No. 1 among free app downloads on app stores.
While TikTok was rapidly gaining popularity worldwide, another short-video app – Musical.ly – had already gained traction in the United States, having launched in 2014 and allowing users to create 15-second lip-syncing music videos.
Musical.ly was purchased by TikTok's parent company, ByteDance, for about $1 billion at the end of 2017, and Musical.ly and TikTok were operated as two separate social media platforms until August 2018.
In 2018, TikTok merged with Musical.ly to expand its user base and officially enter the US market. Musical.ly was shut down after merging all existing profiles and data into TikTok.
Soon after, in October 2018, TikTok was the most downloaded app in the United States, becoming the first Chinese app to do so.
Then, in January 2019, TikTok and Douyin combined for one billion app downloads worldwide, excluding Android installs in China.
The popularity of TikTok in India, which accounts for about a quarter of TikTok's total downloads, is one of the main reasons for its rapid growth. India accounted for 188 million TikTok downloads in the first quarter of 2019, surpassing even Facebook's 176 million.
In January 2020, TikTok became the most popular non-gaming app in the United States, and in February, it became the most popular app in India.
The only difference between Douyin and TikTok is that they run on separate servers to comply with Chinese censorship restrictions.
3. How does TikTok make money?
TikTok makes money by showing advertisements. The platform allows businesses to promote their brands and offers on its platform.
TikTok introduced TikTok for Business in June of 2020 as a way for brands to run their advertisements inside the common video-sharing app. Some of the forms of advertisements displayed on TikTok are In-Feed advertising, Brand Takeovers, and Branded Hashtag Challenges.
When users scroll through their Pages, In-Feed advertisements appear between videos, similar to the way ads appear in Instagram Stories. A Brand Takeover ad appears when you first open the app.
Branded Hashtag Challenges allow businesses to build their own hashtag and challenge, then pay to have it appear in people's Discover feeds.
A business must pay a fee to TikTok to run an ad on TikTok. One of the key ways TikTok makes money now that it has a well-established ad program is through advertisements and a lot of it.
However, there are various others methods TikTok makes money. Let's discuss various method how does TikTok make money.
3.1 TikTok Advertisements
Due to its increasing popularity, TikTok has grown into a sizable advertisement sector.
Many businesses have successfully used influencers and sponsored hashtag challenges on TikTok to get their message out to the youth and show interest in showing advertisements on TikTok.
TikTok also plans to launch a self-serve ad model, which is currently in beta testing and will make it much easier for advertisers to buy ads without dealing with TikTok's sales team.
TikTok currently charges its advertisers based on CPM (Cost Per Thousand Impressions), and the ad development process is very close to that of other social media sites.
TikTok For Business offers features including in-feed videos, brand takeovers, hashtag competitions, and branded effects to help businesses improve their marketing strategies.
Here are some examples of TikTok Ads available on the platform:
3.1.1 Brand Takeover Ads
A brand takeover ad appears when you open TikTok and receive an ad right away. Advertisers may use this form of an ad to send a message to their target audience right away.
3.1.2 In-feed Video Ads
Short-form videos that appear in between users' feeds as they click through the for you page are known as in-feed ads. These advertisements are similar to the ones that appear in Instagram Stories.
3.1.3 Branded Hashtag Challenges
Brands build their special hashtag challenge then pay TikTok to have their tag appear on people's discovery pages in a branded hashtag challenge. Users on TikTok will take part in the challenge by posting with a particular hashtag. It's entertaining, but it also raises brand recognition.
3.1.4 Top View Ads
Apart from brand takeover ads, which occur when a user first opens the app, top-view ads appear after a user has already started using it and can last up to 60 seconds.
3.1.5 Branded Effects
Users may also add branded custom stickers, augmented-reality filters, and lenses to their videos on TikTok. Each branded impact will last up to 10 days, giving users ample time to engage with the brand.
3.2 TikTok Coins
Another revenue stream for TikTok is virtual coins, which TikTokers can purchase to gift their favorite influencer.
By broadcasting a live video, TikTokers with a minimum of 1,000 followers can earn virtual gifts.
If you enjoy someone's content on TikTok, you can tip them with virtual gifts, but each gift is worth a specific number of coins, which you can purchase with real money via the app.
Then, they can send gifts to their favorite content creators using these coins.
These coins cost $0.99 for 100 and $99.99 for 10,000, and the virtual gifts range in value from 5 coins to 5,000 coins.
According to Sensor Tower data, users prefer the 100 coin pack, followed by the 500 coin pack.
Tiktokers can convert the gifts they receive into diamonds worth $0.5 each.
TikTok, on the other hand, charges a 50% commission first and then credits the TikToker's account with the remainder.
TikTok users can withdraw money once they reach $100 and are limited to a daily withdrawal limit of $1,000.
In November 2019, TikTok began testing shoppable ads, which would enable creators to include social commerce links in their posts, allowing users to complete purchases without leaving the app.
However, this option is still in beta, and there is no indication of when it will be made available to the general public.
4. What is the Pricing Model of TikTok Ads?
TikTok provides an amazing platform for brands to promote their products and services. Through in-feed video ads, both small and large brands are promoting their products or services on TikTok.
These videos appear between the user-generated content. Additionally, TikTok offers brand takeover ads to its users. These advertisements enable users to promote their brand whenever they access TikTok.
While it may be costly to advertise on Tiktok to increase engagement on the platform, there are significantly less expensive third-party options that offer and deliver TikTok Likes.
TikTok offers a variety of pricing models for advertising on its platform. Here is the list of pricing models:
Cost Per View: Cost Per Mile is another term for Cost Per View. Advertisers pay TikTok for 1000 impressions of their advertisement.
Cost Per Click: TikTok charges the businesses or advertisers on TikTok each time a user clicks on their advertisement. Users are not required to purchase the newsletter or subscribe to it in CPC. The charge is based on the number of clicks.
Cost Per Action: It is a critical pricing model for businesses. TikTok charges advertisers or businesses when a specific action is taken as a result of the advertisement. The action could be installing an app, making a purchase, submitting a form, or subscribing to a newsletter, for example.
5. TikTok Business Model Explained
ByteDance recently closed funding rounds with SoftBank and several other large investors. The funding totaled an astounding $3 billion.
It resulted in the ByteDance company being valued at $75 billion. According to CB Insights, this company is the most successful unicorn of the modern era.
Tik Tok positions itself as a space dedicated to nurturing and celebrating creativity. It is a haven for the world's creativity, treasured moments, and knowledge.
It accomplishes all of this through the use of a mobile phone application that is simple to use. On Tik Tok, anyone can be a creator.
They provide a platform to easily convert your ideas and passions into engaging videos with a few clicks. It is also a place of entertainment. And we anticipate that it will be the next application to seize control of the world of social media marketing.
Indeed, it's natural to wonder how such a simple video creation and sharing tool could upend the world of social media. You may be wondering how a seemingly unremarkable mobile application could garner the attention of established and successful brands such as Facebook.
And that is precisely the case. Tik Tok compelled a larger segment of the population to discuss it.
And what about the organization that created this application?
6. Who Owns TikTok?
The parent company of TikTok is ByteDance. It is headquartered in Beijing and is led by Yiming Zhang. He has been an entrepreneur his entire life, founding many ventures before settling on ByteDance.
Additionally, he is the brains behind China's real estate search portal. Yiming Zhang is said to have earned money troubleshooting computer problems while in college. As a result, technology is unquestionably in his blood.
Yiming Zhang previously worked for Kuxun as the Director of Technology, overseeing a team of over 40 engineers in this Chinese travel search engine. TripAdvisor later acquired this business.
According to Forbes, Yiming Zhang had a net worth of $6.8 billion in January this year. Much of this meteoric rise can be attributed to ByteDance's success.
7. What is the Revenue of TikTok?
As per business apps reports of 2020, TikTok generated around $965 million by December 2020.
TikTok generated $176.9 million in 2019, including $88.5 million in the fourth quarter alone.
However, before introducing ads in early 2019, TikTok generated revenue through in-app purchases. According to Sensor Tower, it earned $3.5 million in October 2018 from TikTok users worldwide, a 275 percent increase over October 2017.
8. Who are the Investors of TikTok?
In 2018, TikTok raised $3 billion in a round led by SoftBank Group Corp., with participation from KKR & Co. and General Atlantic, boosting ByteDance's valuation to $75 billion.
Tiger Global Management is the most recent investment firm to acquire a stake in TikTok via a Secondary Market round on March 30, 2020. Tiger Global Management did not reveal the investment number.
According to the Financial Times, after the company's shares were recently sold on secondary markets, investors have implied that ByteDance is now valued at $400 billion.
9. What is the Valuation of TikTok?
According to Bloomberg, TikTok is now worth $250 billion, making it the world's most valuable privately held company.
According to previous reports from Insider, the company owns several social networking apps that operate in China. In 2019, the company launched FlipChat, a WeChat competitor, and Duoshan, a video messaging app.
10. What is the Growth Plan of TikTok?
Tik Tok's growth has been so rapid that Facebook has noted it. By 2018, a little more than two years after its official launch, the application had surpassed 500 million users.
The surge has prompted Facebook to consider developing a similar application, Lasso, to combat the application's massive growth and penetration.
Given Tik Tok's current level of penetration, it's natural to believe it's unstoppable.
Even if Facebook develops and launches a comparable application, it will not compete with Tik Tok. Naturally, the application will be included in certain quotas but will not substitute for Tik Tok.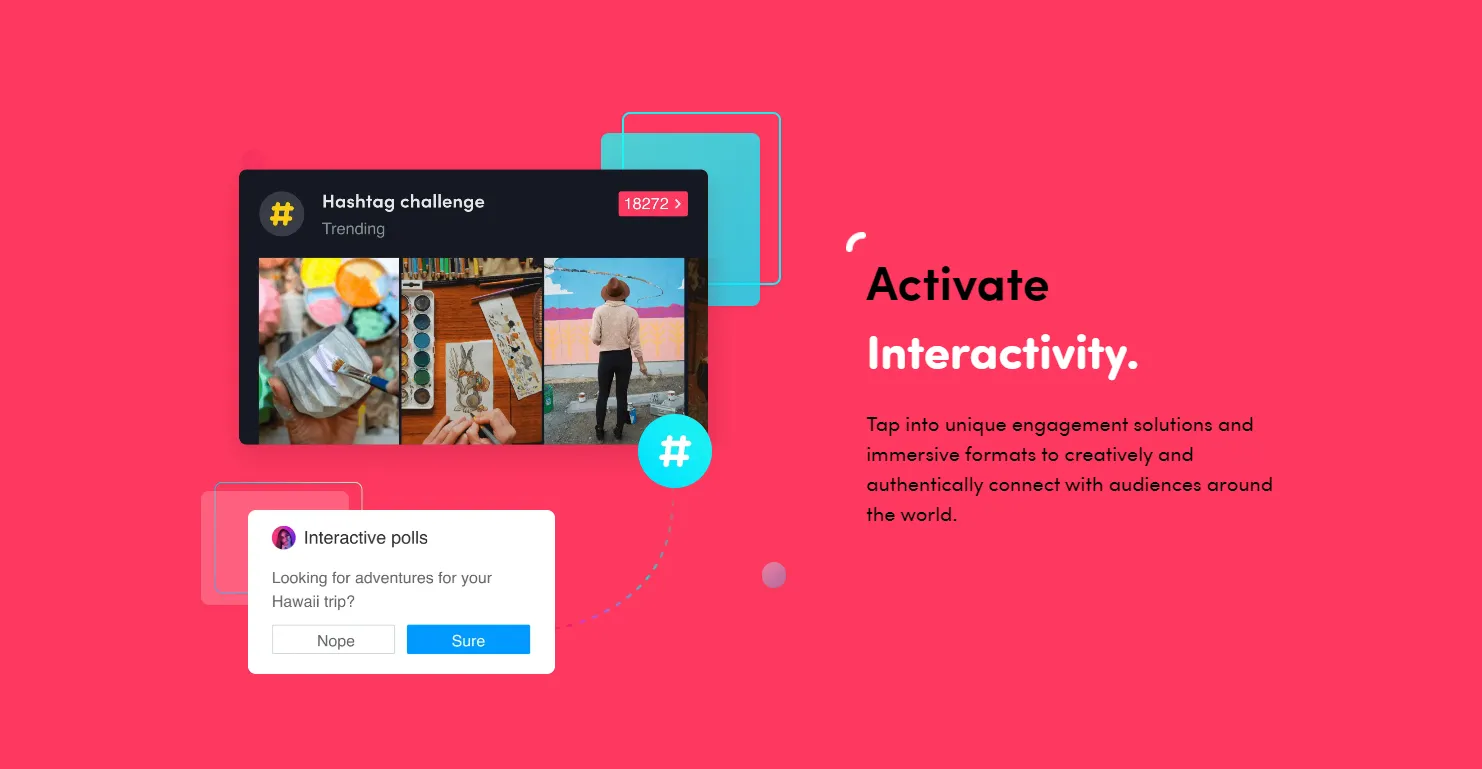 Tik Tok is a huge hit with teenagers. They are the type who consistently produces innovative short videos and shares them with their peers.
We've noticed that Tik Tok is concentrating its efforts on luring more youth to the app. They appear to be targeting youth through various online channels. They do so across multiple platforms, including YouTube, Facebook, and Google.
As you may have noticed, Tik Tok is currently more concerned with penetration and growth than with revenue.
For them, this is entirely rational. Penetration may be challenging in a world where a few players dominate social media.
As a result, they wish to secure their position at the top before facing any significant attack from respected influencers.
Facebook has come out openly to oppose them has only fueled their determination to gain control of a larger segment of the population before things spiral out of control.
What distinguishes Tik Tok from the competition in this niche is their coveted research lab, dubbed the AI Lab. They assert expertise in a variety of contemporary technological advancements.
They appear to work well alongside Natural Language Processing (NLP), Machine Learning, and even Computer Vision.
You could also checkout The DoorDash Business Model.
11. Final Thoughts about TikTok Business Model
TikTok has taken over the country. Individuals are unable to avoid using the TikTok program.
Since it is a mashup of Instagram, Facebook, and YouTube, Businesses are using TikTok to promote their brand and generate revenue.
Similarly, TikTok utilizes various revenue streams, including in-app purchases, commercials, paid subscription plans, and fundraising.
Additionally, TikTok enables huge content creators to monetize and earn money from their work. TikTok's long-term success as a platform for content creators can be a win-win strategy.
If you enjoyed reading this article, also checkout How Does Zelle Make Money?