In this article, we will discuss how NIKE makes money. First, we'll discuss Nike's primary business categories and how they earn money from each of them.
Following that, we'll discuss crucial components of the NIKE business model. Finally, we give NIKE's 2020 revenue, earnings, and profit margins.
NIKE is one of the world's largest suppliers of athletic shoes and apparel, as well as a major manufacturer of sports equipment, with the fiscal year 2020 revenues exceeding US$37.4 billion.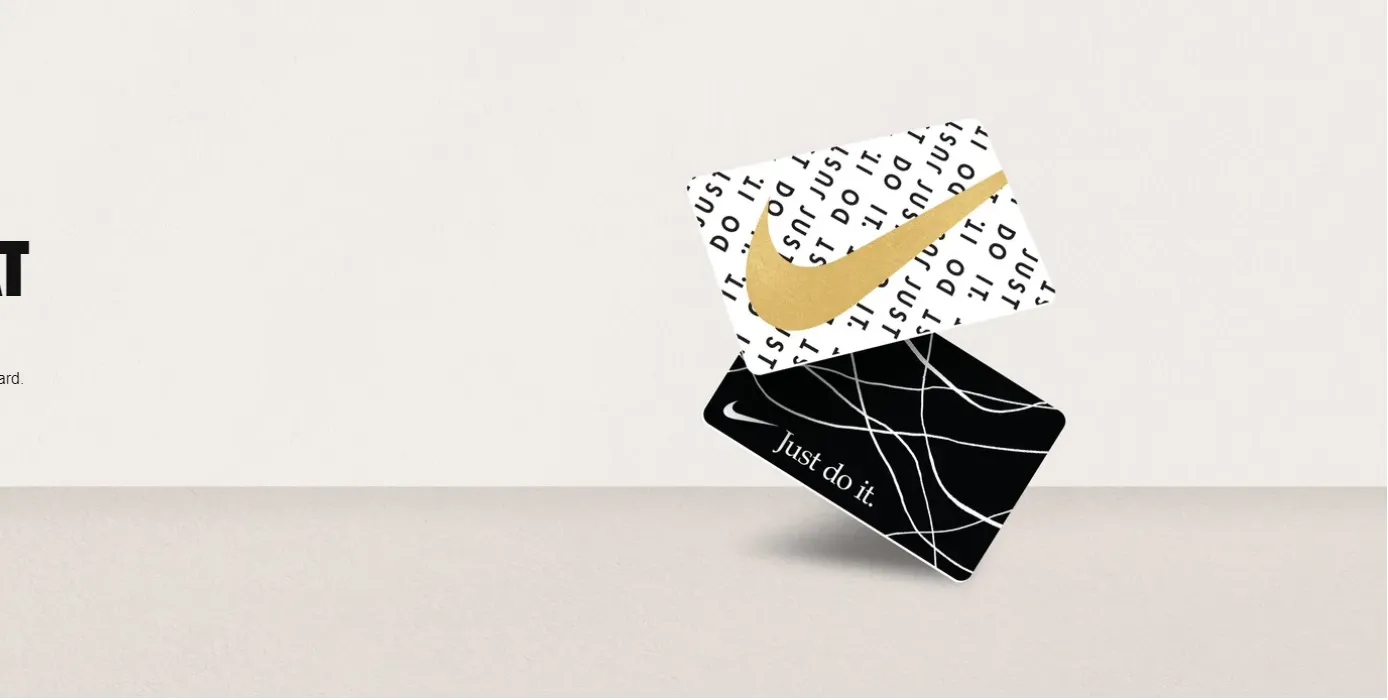 Nike Inc. (NKE) is a global sports footwear, apparel, equipment, and accessory company.
Although Nike goods are designed for sports use, people also wear Nike products for casual or recreational activities.
Nike manufactures most of its products through independent contractors and sells them directly to consumers through Nike retail locations and internet platforms and independent distributors, licensees, and sales representatives.
What Products does Nike Sell?
Nike sells 9 categories of products worldwide. Here is the list of products sold by Nike.
NIKE Basketball
Running Shoes
Football (Soccer)
The Jordan Brand
Women's Training
Men's Training
Sportswear
Action Sports
Golf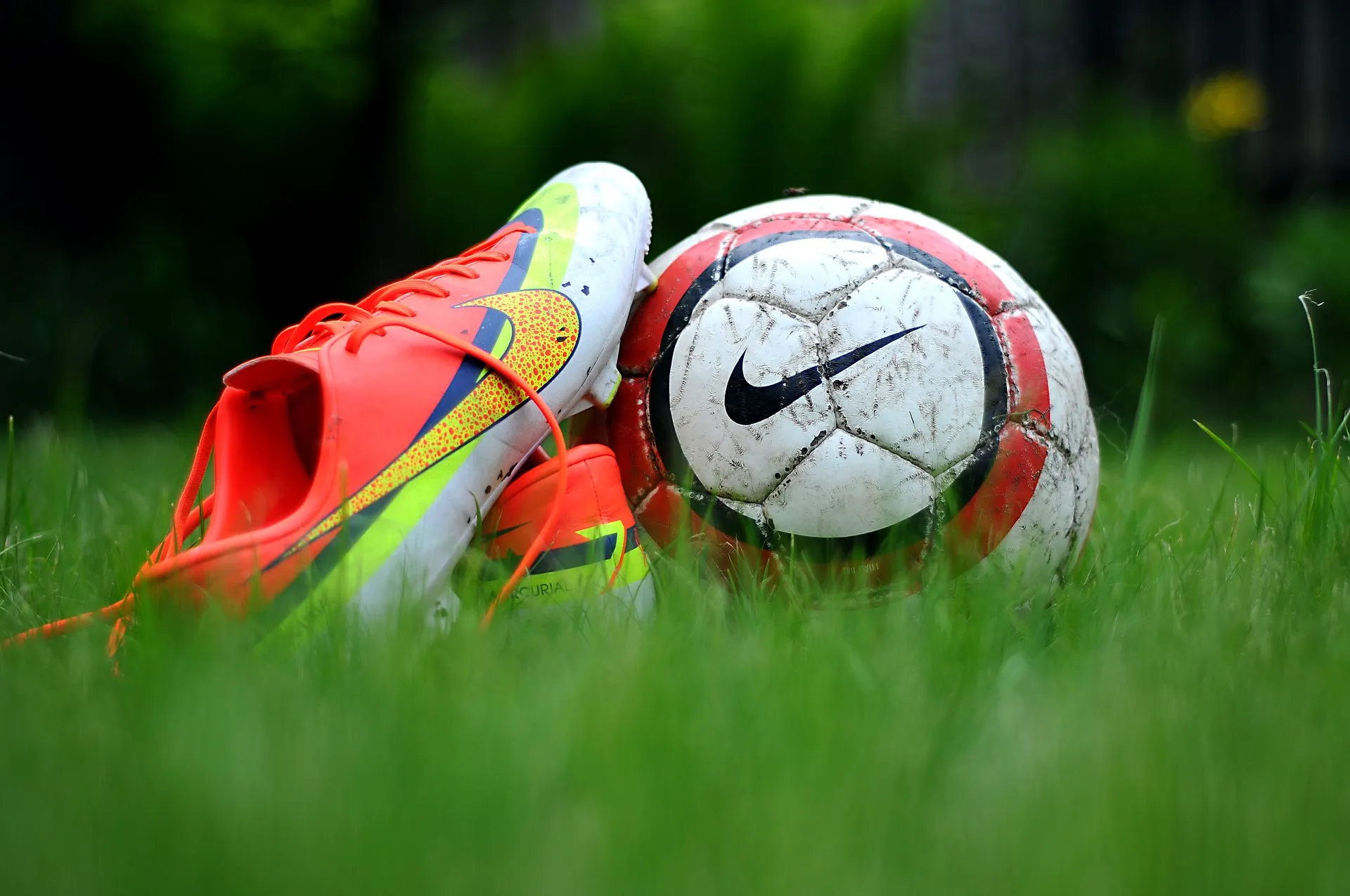 Men's Training products include baseball and American football. Nike also sells items for children and various sports and recreational activities such as cricket, lacrosse, tennis, volleyball, wrestling, and strolling.
Nike Business Model
Nike primarily sells footwear and apparel in the following categories: Running, NIKE Basketball, the Jordan Brand, Football (Soccer), Training, and Sportswear. Converse is another brand owned by the Nike firm.
Nike's revenue increased by 7.0 percent per year over the last ten years, from US$19.0 billion in 2010 to US$37.4 billion in 2020.
The sportswear company places a strong emphasis on innovation, devoting a significant amount of time and resources to working with their roster of athletes to develop technologies that will improve the comfort and performance of their apparel.
Dri-Fit is one of their first innovations, and it has since become ingrained in our culture.
Dri-Fit is a polyester fabric that transports sweat, heat, and moisture away from the skin to the outside of the garment, where it evaporates and keeps you dry.
Nike has also developed Nike Air, Zoom, Free, Flyknit, Flyweave, FlyEase, ZoomX, React, and many other products.
Nike sends the design to independent manufacturers all over the world to manufacture its product.
Nike's footwear comes from 122 factories in 12 countries, and their apparel comes from 329 factories in 12 countries, the majority of which are located in Vietnam, Indonesia, China, and Cambodia.
Nike sells products to wholesalers and consumers via its e-commerce platform, consisting of 81 distribution centers worldwide.
Nike Business Segments
Nike's business segments are divided into footwear, Apparel, and Equipment, from where it generates its revenue. :
Footwear
Though most people wear Nike's athletic footwear for casual or leisure purposes, the company's athletic footwear is primarily designed for specific athletic use.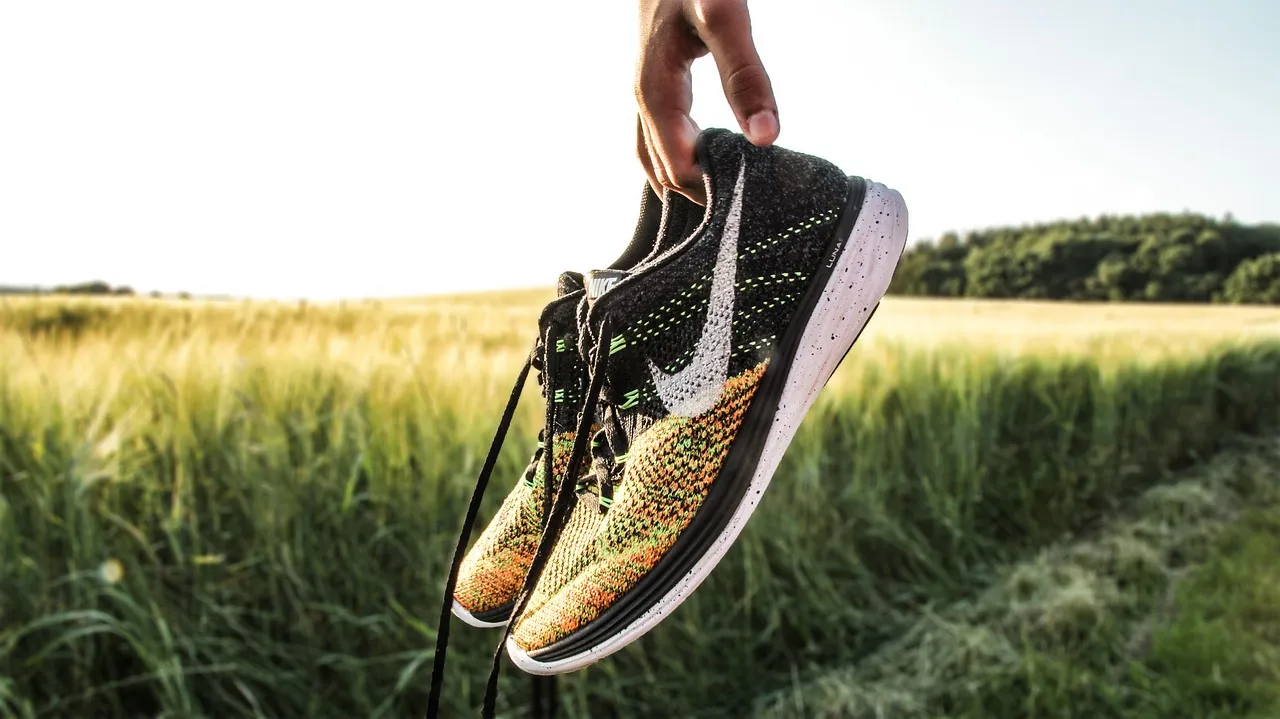 Nike's Brand is divided into eight categories: running, basketball, football (soccer), men's training, women's training, action sports, and sportswear.
Nike's top-selling footwear categories are running, basketball, and football (soccer), generating maximum revenue.
Equipment
Nike sells a range of performance apparel and accessories for athletes, including bags, socks, sports balls, eyewear, timepieces, digital devices, bats, gloves, protective equipment, and golf clubs.
Additionally, through its wholly-owned subsidiary, NIKE IHM, Inc., NIKE sells small quantities of various plastic products to other manufacturers.
Apparel
Nike sports apparel encompasses most of the categories mentioned above, all of which share the same trademarks and are marketed and distributed primarily through the same channels as athletic footwear.
Men's Training, Running, and Football (Soccer) is the top-selling apparel categories at the moment. Additionally, NIKE sells apparel featuring officially licensed college and professional team and league logos.
Global Brand Divisions
Jordan Brand Designs, Hurley, and Converse are all global brand divisions of Nike.
Jordan Brand Designs sells and licenses sports and casual footwear, clothes, and accessories, focusing on basketball.
Under the Hurley trademark, Hurley designs and distributes an assortment of action sports and youth lifestyle garments and accessories.
Converse Designs distribute, and licenses casual footwear, apparel, and accessories under the Converse, Chuck Taylor, Chuck Taylor All Star, One Star, Star Chevron, and Jack Purcell trademarks. Converse brand operating results are shown separately.
Key Elements of Nike Business Model
NIKE has maintained a dominant position in the highly competitive sporting equipment and clothing market by focusing on the following:
Design, development, and marketing are all core tasks.
Contract manufacturing of non-core operations such as manufacturing.
Developing an international brand.
Nike Focus on Design and Development
NIKE has maintained its dominant position through an unwavering commitment to designing, research, and development. In 2014, NIKE applied for 541 patents.
Along with the 281 patents for shoes, it also submitted 70 technology patents and 39 manufacturing patents. NIKE Air, Lunar, Zoom, Free, Flywire, Dri-Fit, Flyknit, Flyweave, and NIKE+ are just a few of the revolutionary goods available across the company's product portfolio.
The corporation has made significant investments in cooperation with major organizations worldwide to develop revolutionary technology. The following relationships aid NIKE in its mission to develop a sustainable business:
DyeCoo's mission is to develop the field of waterless textile dyeing.
Bluesign: To inform its suppliers about more sustainable materials and chemistries.
Collaborative for Plant PET Technology (PTC): NIKE is collaborating with Coca-Cola Company, Ford Motor Company, H.J. Heinz Company, and Procter & Gamble to accelerate the development and usage of PET (PolyEthylene Terephthalate) materials and fiber that are 100 percent plant-based.
NIKE Focus On Contract Manufacturing
NIKE does not own any manufacturing facilities and instead relies on outside contractors to manufacture its products.
All footwear and apparel are manufactured outside the United States, while equipment is manufactured domestically and internationally.
This method has aided NIKE in increasing profit margins, reducing inventory, minimizing price markdowns, and ensuring that customers receive the appropriate product assortment on time.
NIKE Focus On Building Global Brand
NIKE is the world's leading athletic brand. Forbes magazine assessed the brand's value at $19 billion in 2014.
It represents an increase from $15 billion in 2012 and $17.3 billion in 2013. ESPN, owned by the Walt Disney Company, came in second place with an estimated brand worth of $16.5 billion, followed by Germany's Adidas AG, the United Kingdom's Sky Sports, and the fast-growing US brand Under Armour Inc.
Nike has developed its brand throughout the years through sponsorship partnerships with professional athletes, professional teams, and collegiate athletic teams.
Recent branding initiatives have also included digital technology to communicate directly with the younger client and solicit input on the entire customer experience.
Nike's digital projects include the nike+ running sensor, which was created in conjunction with Apple Inc., and the Nike FuelBand.
How does Nike Make Money?
Nike earns money from the sales its footwear and apparel which it designs and manufactures from its various outsourcing partners. Nike sells its products through eCommerce and its official stores managed by Nike or a partner firm.
Although most of its footwear is developed for athletic reasons, with significant investment in innovation and high-quality products, most of them are worn daily, during leisure time.
Additionally, Nike provides sporting goods and accessories such as balls, glasses, bags, gloves, digital devices, and most recreational items for various physical and outdoor activities.
Men, women, young athletes, and children are the company's primary demographics — in order of revenue.
And Nike's product line is segmented into six categories: Running, Basketball, Jordan Brand, Soccer, Training, and Sportswear (lifestyle items), with Running, Jordan, and Sportswear accounting for most of the company's income.
Nike's Outsourcing
Nike does not manufacture the products it sells. Its manufacturing is entirely outsourced, with the majority of it taking place outside the United States.
They consist of approximately 300 external independent suppliers located in more than 35 countries, including Vietnam, China, Indonesia, and Thailand.
Contracts are also made with India, Argentina, Italy, Mexico, and Brazil to produce for local markets.
Despite its extensive supply chain and production network, Nike continues to premium product quality and innovation, investing extensively in research and development.
Challenges of Nike Business Model
Trends
Nike's success is contingent upon anticipating client needs. However, these shifting preferences are not always predictable.
As a result, there is no guarantee that any new product will achieve the level of market acceptance anticipated.
As a result, it takes a significant investment in modifying the mix to be profitable.
Additionally, Nike relies on professionals in various fields to create breakthrough products, including engineers, physiologists, designers, biochemists, chemists, orthopedists, and coaches.
Competition
The sports goods and apparel market is characterized by fierce rivalry, not just in the United States but throughout the world, in terms of marketing and supply chain – owing to the scarcity of providers of high-quality raw materials.
This level of competitiveness necessitates a significant expenditure in research and development and marketing and sales to differentiate oneself.
Global risks
Certain global situations and changes, such as economic crises or recessions (particularly in emerging economies), environmental policies, trade rules, data security and privacy, and more, can have a good or negative effect on sales.
Nike Business Model Canvas
Key Partners of Nike
Given Nike's reliance on outsourced contractors to make its products, these manufacturers are undoubtedly the most critical strategic partners.
There are over 145 footwear factories and over 400 apparel factories, the majority of which are located outside the United States.
Additionally, some universities and institutes in North America, Europe, and Asia collaborate on sports and scientific research.
Key Activities of Nike
The company's primary focus is on product design and development.
Other tasks, like research (on materials, technology, and trends/behavior), and negotiation with suppliers, are required to do this.
Additionally, this business model requires marketing, sales, and advertising.
Key Resources of Nike
Five distribution sites in Memphis and several others in California;
Nike Explore Tea Sports Research Lab, which employs more than 40 researchers to develop new products;
Intellectual property: the third largest portfolio of design patents in the United States.
Value Propositions of Nike
Nike sells products that inspire everyone to pursue a career in sports. Their products are significantly reliant on the brand's quality, innovation, and status.
It is the brand's foundation, and it is precisely what people desire when they purchase a pair of Nikes.
Nike offers a wide array of products for several sports and activities.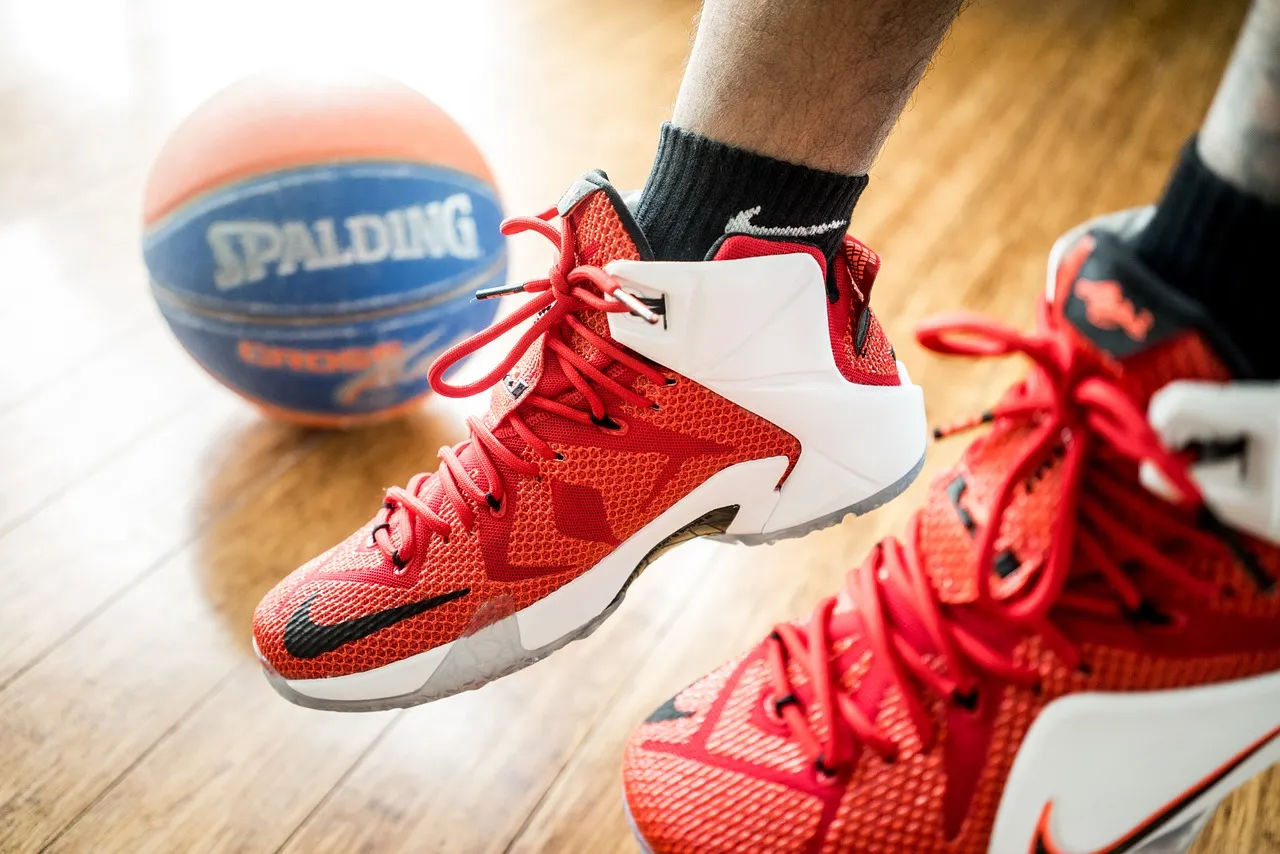 However, what counts to the audience is getting a product that has undergone extensive research and development using the highest-quality raw materials and technology accessible.
Additionally, they aim to carry the brand's successful reputation, backed up by sportsmen such as Michael Jordan, Tiger Woods, and Cristiano Ronaldo.
Customer Relationships of Nike
Customers' interactions are essentially limited to self-service. The customer will inspect the product in a store (either online or in-person), purchase it, and utilize it.
When necessary, there will be some interaction with a salesman. Additionally, the website features a FAQ section and customer help via phone, e-mail, or live chat.
Nike also offers Nike ID, a customization service that tailors Nike products to the preferences of individual clients.
Channels of Nike
Nike markets itself through a variety of various means. Its primary distribution method is brick-and-mortar stores, particularly Nike-branded ones.
The organization has a global sales network of 1,152 physical locations (numbers of 2019).
Nike also operates an e-commerce portal that is available in over 45 countries.
Additionally, Nike utilizes additional channels, including social media, digital, print, television advertising, brand events, and significant sponsorship of athletes and teams.
As a result, its annual marketing expenditure typically exceeds $3.5 billion ($3,753 million in 2019).
Customer Segments of Nike
Nike sells athletic and sports gear, footwear, and equipment to anyone.
Geographically, Nike's market is separated into four distinct segments, also ranked by revenue:
North America
EMEA (Europe, Middle East, and Africa)
China & Hongkong)
APLA (the Asia Pacific and Latin America)
Cost Structure of Nike
Nike's greatest expense category is sales costs (mostly inventory and warehousing), which total more than $21 billion per year.
Additionally, around $3 billion is allocated to marketing, including advertising and promotion, sponsorship, media, brand events, and retail brand presentation.
Other general and administrative expenses account for more than $500 million in annual expenditures.
Revenue Streams of Nike
The company generates money by selling its products, including footwear, apparel, equipment, and accessories. In 2019, the company generated total revenue of $ 39,117 million.
SWOT Analysis of Nike Business Model
Production costs:
Because Nike outsources practically all of its production, the corporation has significantly lowered its operational expenses and concentrated its efforts and cash on marketing and sales.

That is not to say, however, that Nike has ceded control over production quality. It only works with suppliers who adhere to the brand's criteria.

Minor sales variations:
Nike's product demand does not fluctuate significantly throughout the year.
Fashion and garment sales often remain consistent throughout the months.

The corporation occasionally sees a meteoric ascent as a result of some effective marketing. However, numerous research has been conducted in these instances, and it is prepared to satisfy demand.
Quality:
Nike can increase costs because its items are of greater quality than those of the majority of its competitors.

It works precisely because its quality has earned it a strong and dependable reputation, resulting in market leadership.
Speed:
To thrive in sales, businesses must convert ideas into items on the shelf as quickly as possible.

Nike has achieved this efficiency through its operations, retaining its audience, and preventing losses.
Nike Income Statement Review of 2020
NIKE, Inc.'s revenue declined 4% to $37.4 billion, or 2% on a currency-neutral basis, due to the impact of COVID-19 on business operations, particularly in the fourth quarter. Before COVID-19, NIKE, Inc. revenue increased by 9% in the first half of fiscal 2020, or 11% currency-neutral, demonstrating strong, broad-based consumer demand, stronger full-price sales realization, and a double-digit increase in digital sales.
In fiscal 2020, digital sales climbed 47%, or 49% currency-neutral, with growth in all geographies in the high double digits.
Greater China revenues climbed 8%, or 11% currency-neutral, marking the company's sixth straight year of double-digit growth.
Gross margin decreased 130 basis points to 43.4 percent as higher full-price average selling prices, despite higher discounts due to COVID-19, were more than offset by higher product costs, including tariffs in the United States, as well as factory cancellation charges, increased obsolescence reserves, and the adverse rate impact of supply chain costs on lower wholesale shipments in the.
Profitability and administrative expenses grew 3% to $13.1 billion. Demand generation expense was $3.6 billion, down 4% year over year, mostly due to lower retail, brand, and sports marketing expenditure due to postponed or canceled sporting events and the closure of most physical stores globally in the fourth quarter. Operating overhead expense grew 7% to $9.5 billion, principally due to higher wage-related costs associated with our sustained investments in end-to-end digital capabilities and increased bad debt expense, somewhat offset by lower travel and related expenditures.
Due to increasing advantages from discrete items such as stock-based compensation, the effective tax rate was 12.1 percent, down from 16.1 percent in the prior year's comparable period.
Net income was $2.5 billion, and diluted profits per share were $1.60, both down 36%, due to reduced revenue and gross margins in the fourth quarter due to COVID-19 and higher selling and administrative expenses, which were somewhat offset by a lower tax rate and a lower average share count. It includes the non-cash charge connected with the transfer of the strategic distributor agreement in South America, which lowered earnings per share by $0.25.
Checkout The BuzzFeed Business Model.
Final thoughts about Nike Business Model
Nike's business plan is based on a combination of innovation and marketing. The corporation is up against some formidable competitors in the sector, like Adidas and Under Armour.
This is why the company continues to place a premium on research and development. Its future objectives, for example, include increasing its usage of sustainable materials as a means of increasing its popularity and engaging the public.
If you enjoyed this article, also checkout How Does OfferUp Make Money?